Our heart is to tell great stories
that take part in the greatest story ever told!
We take joy in partnering with ministries and mission workers
helping them share their story through video. Less about promotion
and more about God's movement among his people.
We have seen these great stories,
motivate viewers to go, give, & pray.


Ready to make a video for your ministry?
The first step starts with you.
Fill out this short form, or find our email and phone number [HERE]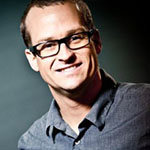 About Me
W. Ashley Maddox Lead Filmmaker
Since 1999, W. Ashley Maddox has been making films. Using his years of experience as a freelance filmmaker for churches and other ministries, he found a love for sharing the stories of what God is doing in ministries worldwide. In more recent years, this U.S.-based independent filmmaker, and now author… [READ MORE]